OUR FABRICS
We've chosen the following fabrics because we believe they are the most sustainable options for what we are creating. As we continue to take steps towards environmentally conscious design, we are committed to updating this page for your reference. We look forward to continuing to introduce more sustainable fibres and fabrics to our offering in the upcoming seasons. 
TENCEL™
We fell in love with TENCEL™ at first touch. TENCEL™ fabrics are the core of our collections. It is a plant-based fibre with some out-of-this-world capabilities: it is moisture-wicking, durable, low-maintenance, and naturally inhibits the growth of bacteria. TENCEL™ fibres help to maintain the environmental balance by being integrated into nature´s cycle. The fibres originate from the renewable raw material wood, created by photosynthesis. The closed-loop production process of creating TENCEL™ fibres recycles process water and reuses the solvent at a recovery rate of more than 99%. The fibres are certified as compostable and biodegradable, and thus can fully revert back to nature. From their botanic origin to the low environmental impact of production, to eventual biodegradability on disposal, TENCEL™ fibres exemplify sustainability in the textile industry.  
RECYCLED POLYESTER
Recycled materials, like our recycled polyester, divert trash from landfills and help give our waste a new life. Recycled polyester garments have all the benefits of using virgin polyester (durability, ease of care, and design benefits), without using new resources that have harmful effects on our planet. Recycled polyester not only contributes to the reduction of petroleum extraction, but it also consumes less energy than the regular method and allows for a much longer life cycle of the garment.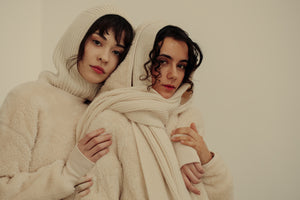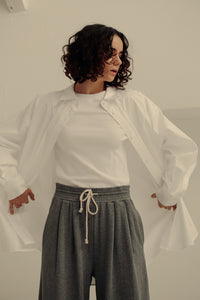 ORGANIC COTTON
Our organic cotton is GOTS certified, meaning it has passed strict ecological and social criteria that are backed up by independent certification of the entire textile supply chain. Organic cotton is made from natural fibres, doesn't use pesticides or chemicals, and is biodegradable.  
PIMA COTTON
Pima cotton is grown and hand harvested in Peru. By hand-harvesting the cotton, it keeps its naturally soft hand feel, unlike industrial harvested cotton. Pima cotton is an extremely soft and durable fabric. Due to its long staples, it has a 50% longer lifespan than regular cotton. Pima cotton is highly pill resistant, so it stays looking new season after season.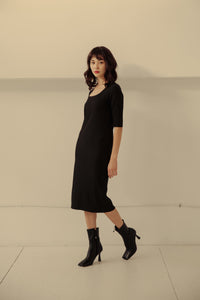 MERINO WOOL
Merino wool is highly prized for its combination of comfort, performance, and sustainability. The Responsible Wool Standard (RWS) is a voluntary program that helps sheep farmers meet consumer, retailer, and brand demands. The standard certifies they meet rigorous animal welfare and land management requirements.
ALPACA
Alpaca is considered to be one of the most ethical and eco-friendly wools. Alpacas are related to camels and most of the world's alpaca population is still raised in their native habitat (in Peru, generally). Alpacas don't destroy their environment in the way that other livestock does, and they're more efficient eaters, too. Local Peruvian farmers generally respect these animals and raise them more humanely. In return, alpacas support local economies.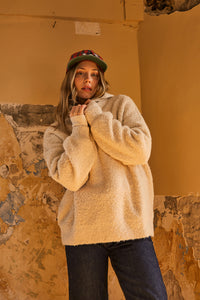 BCI COTTON
Better Cotton Initiatives cotton has all the same benefits as regular cottons, like – comfort and breathability, while promoting and encouraging sustainable practices. BCI cotton farmers focus on minimizing the use of harmful pesticides and lowering their water consumption.
LENZING™ ECOVERO™
Derived from certified renewable wood sources using an eco-responsible production process by meeting high environmental standards, LENZING™ ECOVERO™ fibers tailor to a sustainable lifestyle, contributing to a cleaner environment.